The fourth meeting of the Transition Committee for the operationalisation of the Loss and Damage Fund ended in Aswan, Egypt with no clear resolutions on key issues especially where the Loss and Damage Fund (agreed to in COP27, at Sharm el-Sheikh) would be domiciled.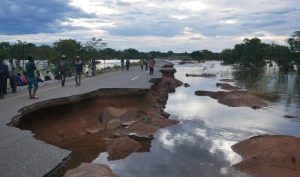 From October 17 to 20, 2023, developed countries led by the United States of America held their ground, insisting that they must have total control over this fund, which they say is being established for developing countries.
Many experts including Harjeet Singh, the Head of Global and Political Strategy of the Climate Action Network (CAN), saw this resolution as a complete disappointment. This insistence by the U.S and her allies is nothing short of an attempt to exert control over developing countries.
By trying so hard to force developing countries to accept that the Loss and Damage Fund must be domiciled within the World Bank – an institution long seen by developing countries as serving the interests of developed countries – developed countries led by the United States and Switzerland have once again showed that, for them, climate action is not about justice and corrections of the mistakes of the past, but more about them exercising powers over anything and everything in the world.
Historically, emissions by developed countries created the climate crisis. Furthermore, those emissions were used by developed countries to boost their technological progress giving them an advantage when it comes to control and access to finance and technologies needed to cut down emissions. Having exploited the common resources of the entire world to get to this point, it is only a fair that they should support poor countries who are bearing the impact of the climate crisis to grow in a more sustainable way.